Panera Bread cafes offer human interaction for even the most committed computer creature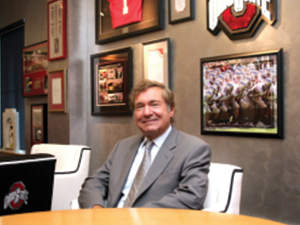 I walked into one of our Panera Bread stores the other day and sat down in the corner to watch and learn. I didn't do it make anyone nervous or to cause problems for associates who might not do something exactly as I would hope.
Instead, I was really just taking it all in: our associates, our food, our atmosphere and our customers. My mind was absorbing everything and I didn't have a single agenda. Instead, I wanted to notice and learn.
The single fact that struck me was how many people sat at a booth or a table alone with a computer or an IPad. They were alone, yet they were surrounded by many others at adjacent tables or booths; and from time to time, they would acknowledge each other or exchange small talk. And sometimes, they would engage in techno speak. "How's that IPhone 6?" one asked the other.
And at that moment, I was so happy that we've created a place that is warm and inviting and where people can have human interaction.
I am proud to be able to provide a space where people can find one another and even if it's only an occasional word or two or a smile, at least it's some human contact.
We can't live by machines alone.