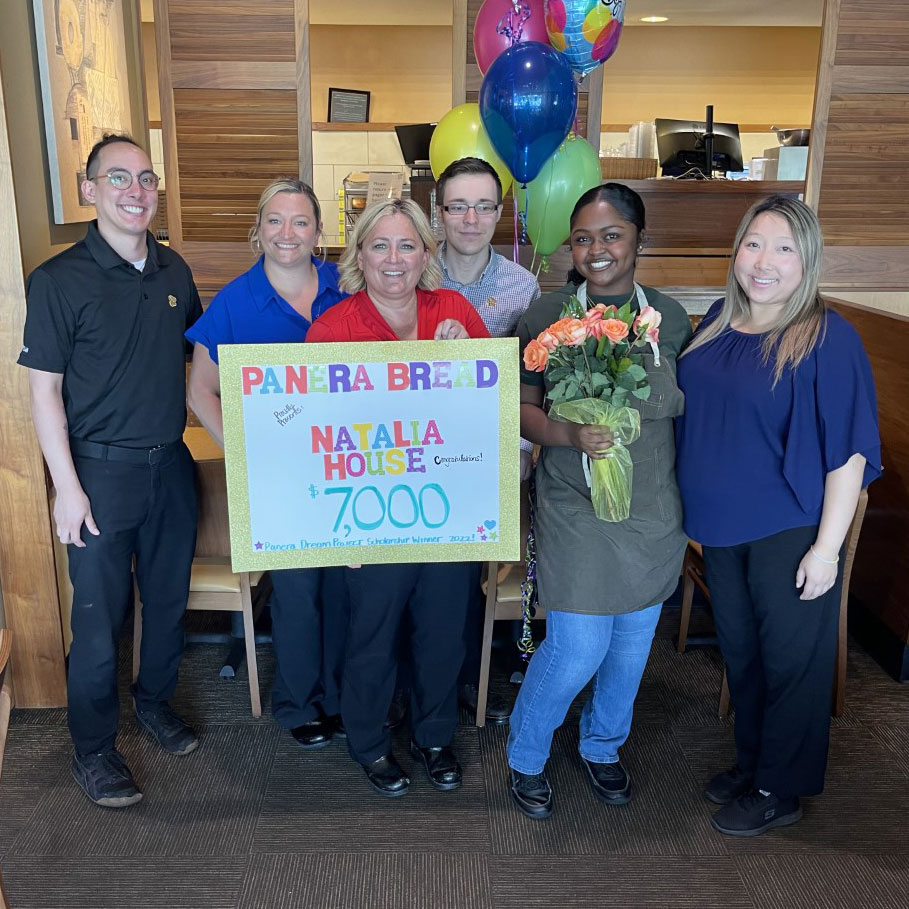 28 Jun

SPOTLIGHT ON: Natalia House
SPOTLIGHT ON: Natalia House
Posted in Employee Spotlights on June 28, 2022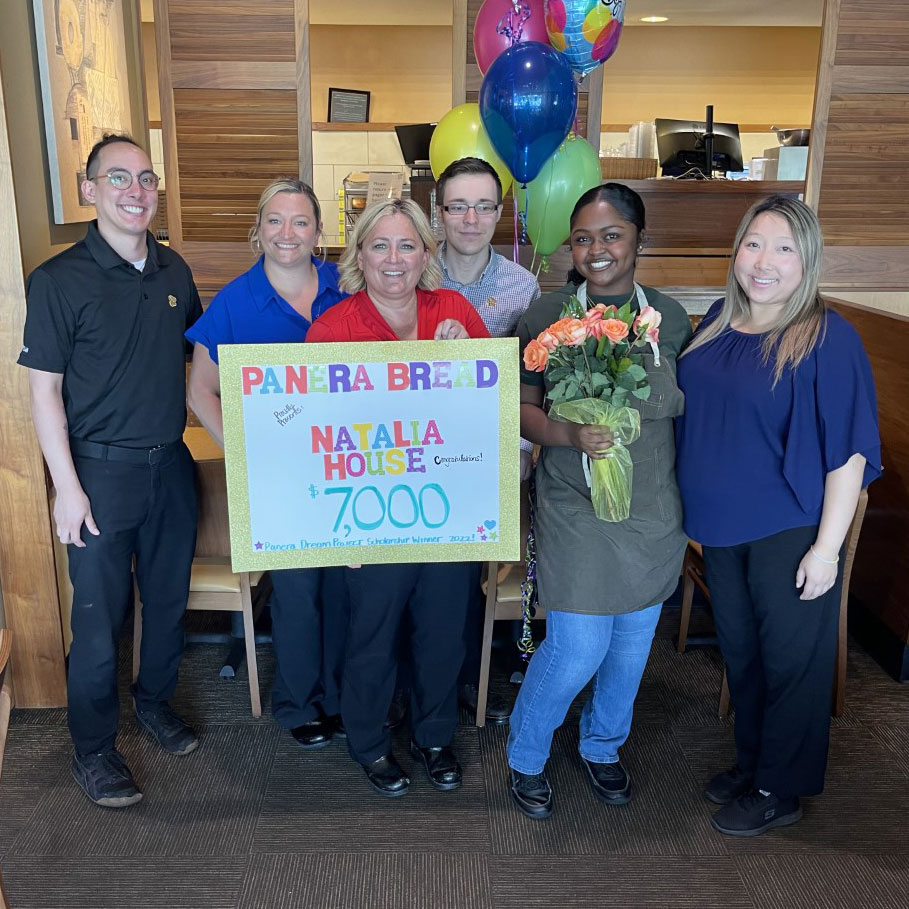 Natalia House is a team member at our Salisbury Bakery-Café in North Carolina. She is also the recipient of a Panera Dream Project scholarship and we are so proud of her, we wanted to share some of her story with you:
Natalia has worked at Panera Bread since 2020. Her favorite part of Panera life is her coworkers who she says "make work amazing." Her favorite Panera memory was actually when she won the Panera Dream Project scholarship and the way the whole team celebrated her and congratulated her. Her General Manager, Regional Director and coworkers at the Salisbury bakery-café all rave about Natalia's work ethic and overall attitude. She is a joy to be around and always adds to the happy café environment.
Natalia will attend Wake Forest University in the fall where she will major in Biology and be on a Pre-Med track. She submitted an essay for the Panera Dream Project focusing on never giving up – she clearly is a wonderful example of this topic.
"To be the scholarship recipient was a huge deal for me just because I didn't think that I would been chosen," said Natalia. "As a scholarship recipient I encourage everybody to follow their dreams because you genuinely never know what will happen when you apply hard work and dedication! This was a great way to end my graduation season as another pat on the back for all my hard work and successes. In closing, I am honored to be a Panera Dream Project scholarship winner!"
This is the inaugural year of the Panera Dream Project and thirty-six recipients were chosen across all of Panera Bread franchisees and corporate bakery-cafes. Natalia House was the only recipient to win out of Covelli Enterprises.
Please join us in congratulating Natalia and wishing her the best as she begins her studies at Wake Forest University. We cant wait to see what she accomplishes!