OUR STORY
THE STORY OF COVELLI ENTERPRISES:
BUILDING BY ADHERING TO A CORE PHILOSOPHY OF DOING WHAT'S RIGHT
THE STORY OF COVELLI ENTERPRISES: BUILDING BY ADHERING TO A CORE PHILOSOPHY OF DOING WHAT'S RIGHT
After climbing the "Golden Arches," Covelli Enterprises adheres to a core philosophy: Treat employees and customers with respect and dignity; give back.
The décor is different and so are the menus. But the underlying philosophy and the operating practices of all restaurants that are part of Covelli Enterprises are the same today as they were in 1959 when the late Albert Covelli opened the first McDonald's Restaurant in Warren, Ohio.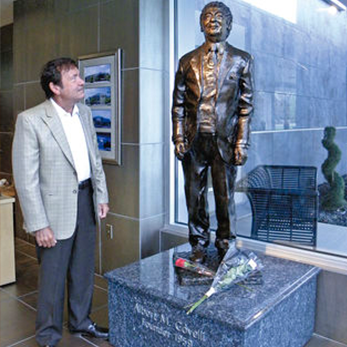 LIKE FATHER, LIKE SON
At one time, Covelli Enterprises was the largest franchisee of McDonald's Restaurants. Today, there are no McDonald's Restaurants in the Covelli portfolio.
Instead, the Covelli family moved to Panera Bread franchises and is now the largest franchisee of that brand. Most recently, Covelli Enterprises began opening Dairy Queens.
Albert Covelli, who passed away in 2014, set high standards for his son, Sam, who leads the company today.
For Albert, nothing mattered more than a happy customer.
Sam and Albert Covelli spent decades working together and grew Covelli Enterprises into one of the nation's most respected, philanthropic and well-run restaurant-focused companies in the country.

THE EARLY YEARS
Albert Covelli served in the military during World War II.
Albert Covelli, a native of Kenosha, Wisconsin, a small town just south of Milwaukee in Wisconsin, launched an open-air market just after returning home from his time as in the military during World War II.
Soon and not surprisingly, he expanded to three locations and added a produce company. It didn't take long for him to begin selling to big customers, including Ray Kroc, the founder of McDonald's fast food restaurants. Kroc and Covelli shared the same vision about the need for quality and top-notch service.
The Covelli climb to the top of McDonald's golden arches happened quickly. Covelli Enterprises owned 50 McDonald's Restaurants in Ohio and Pennsylvania.
The Covelli McDonald's were consistently voted among some of the best in the McDonald's family and customers piled on the praise about everything from the speed and courtesy with which they were served to the cleanliness of the facilities.
But Albert and Sam were never content to just be the hamburger kings.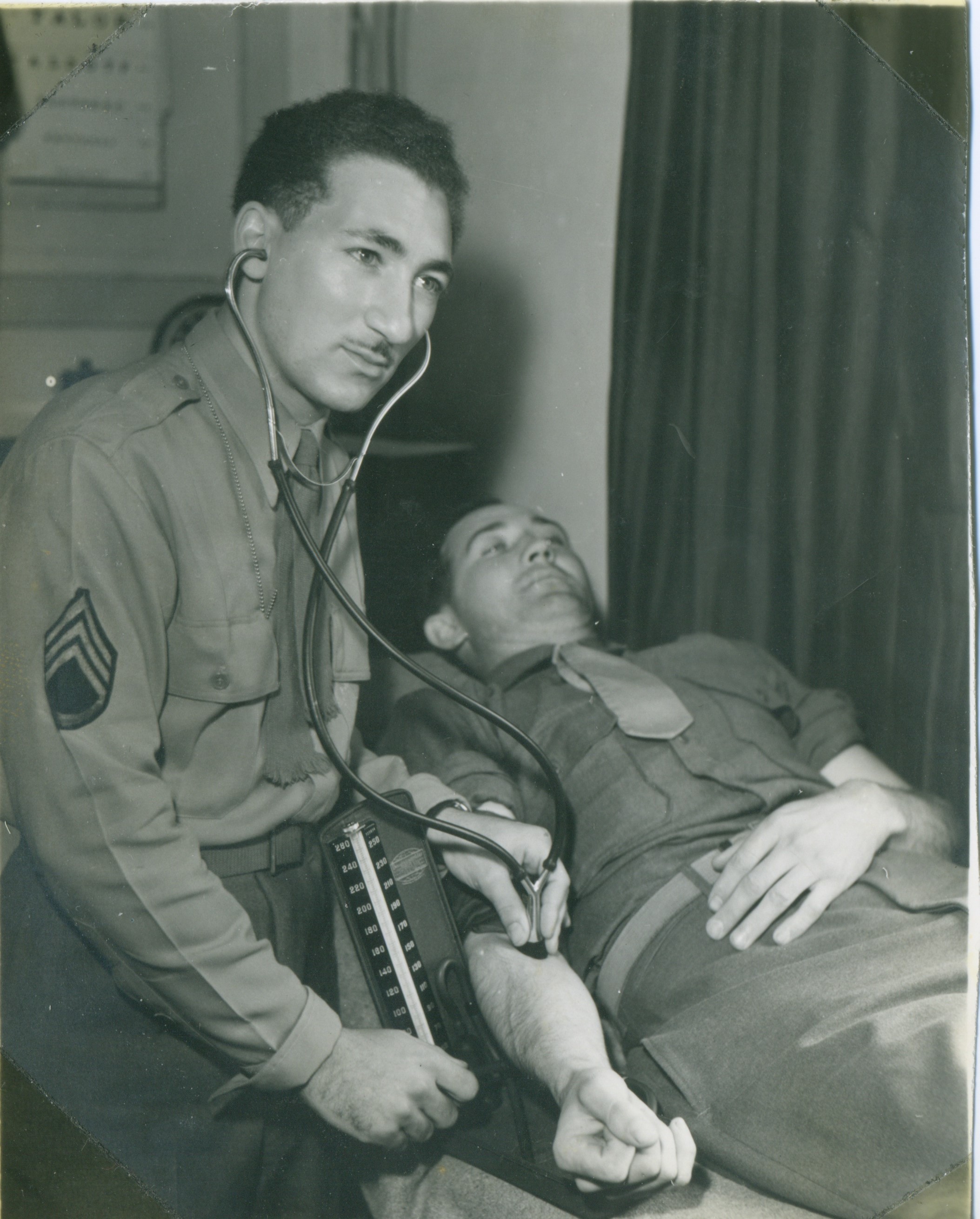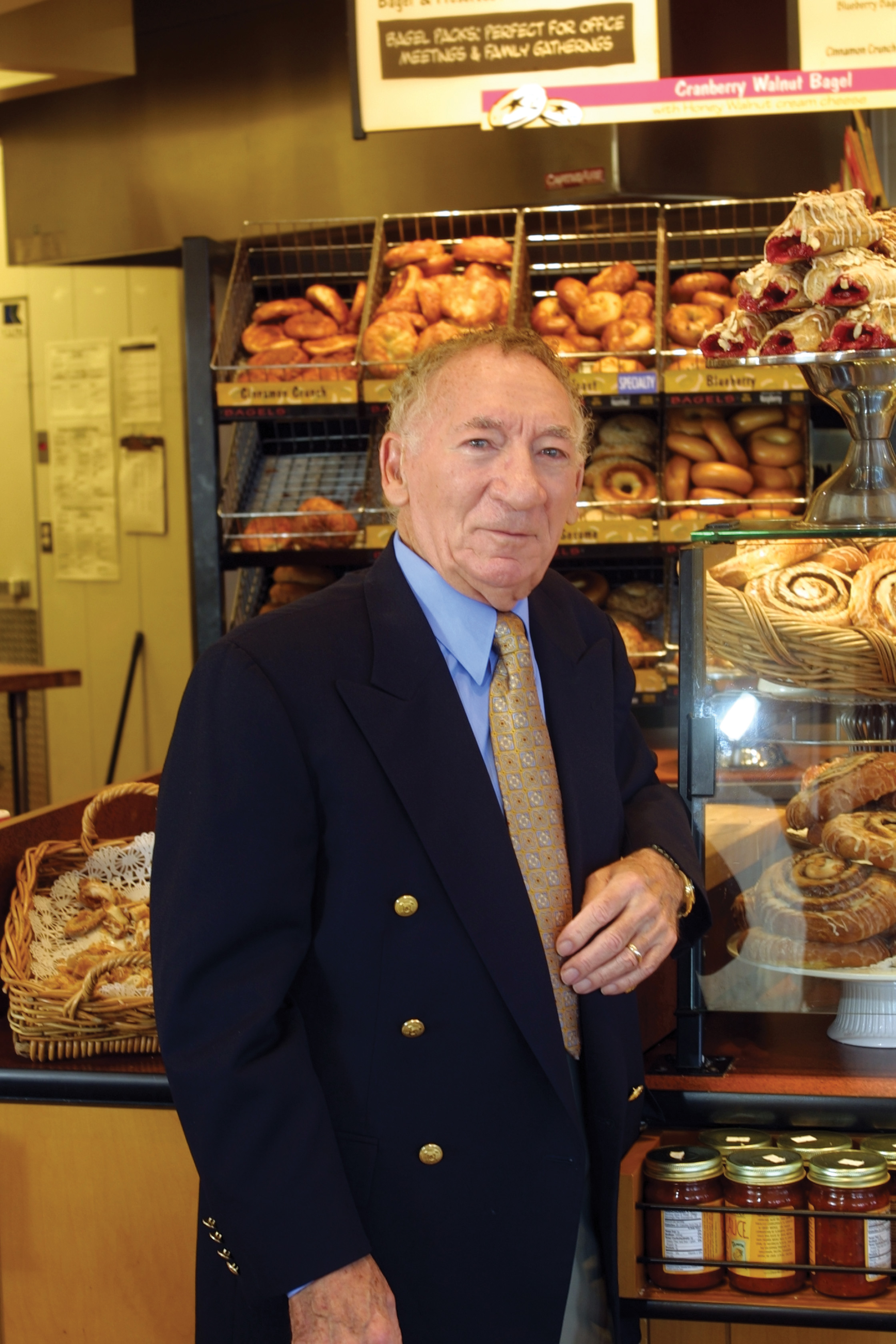 THE BREAD RISES
In 1997, Al and Sam sold their interest in McDonald's and began franchising Panera Bread restaurants. Since that time, the company has become the largest franchisee of Panera Breads with over 300 locations in five states and Canada. Additionally, Covelli Enterprises hovers near one of the largest restaurant franchisees in the country, ranking in 2014 as No. 4.
BIG COMPANY, SIMPLE PHILOSOPHY
In addition to Panera Bread restaurants, Covelli Enterprises also owns O'Charley's Restaurants and Dairy Queen stores. While the food offerings at these three restaurants are all different, the basic operating premise at all three is the same: treat customers and employees with total dignity and respect.

GIVING BACK
Giving back has become critical to the Covelli Enterprise mission. Each year, led by Sam Covelli, Covelli Enterprises donates millions of dollars in cash or food to hundreds of charitable organizations from those working to help people with autism to groups fighting for an end to homelessness. Veterans organizations, urban leagues, scholarship funds, hospitals, athletic organizations, animal rights groups and countless others have received donations from Covelli.
Sam Covelli said he is incredibly humble and grateful to be able to contribute. "I view it as an honor to be able to help others," Sam Covelli said. "My father taught us that."
Referring to a quote that former President John F. Kennedy borrowed from the Bible, Sam Covelli said, "'For of those to whom much is given, much is required."
Sam Covelli said, "I have been given so much and am so fortunate on so many levels and I never forget that."
SAM I AM
Sam Covelli is one of two children born to Albert and Joe Covelli. His sister, Annette Ford, lives in Florida where she and her husband, Gavin, are active in Covelli company operations there.
Sam Covelli said he had an idyllic childhood in Warren, coming here when he was just 8 years-old. He attended John F. Kennedy High School and then as soon as the school day ended, he went to work at the family's first McDonald's Restaurant on West Market Street.
"Those were incredible years because I learned so much from my father and from everyone who was working with us," Sam Covelli said. "I loved it."
Sam Covelli, who still remembers how to make all regular items on the McDonald's menu, said he still calls on what he learned back in the early days of working as a restaurant crew member.
"I learned about how important customers are to you and how important your co-workers are to you. I also learned that the work that we do is sometimes not easy," Sam Covelli said. "I learned that people – all people – must be treated with respect and dignity and that we as the restaurant owners have to remember that workers and customers have choices. We always must be grateful that they've chosen us."
After graduating from the University of Miami in Miami, FL, Sam Covelli returned to the region to join his late father, Albert in business.
Sam and his wife, Caryn, have three children Candace, Albert and Danielle, all who currently work within the company in various markets.
Sam's routine varies by the day, but his ideal day involves getting to visit at least one store and talk to employees and customers.
Sometimes, he'll even go through the drive-thru lane or look in on some of the stores from his I-Pad.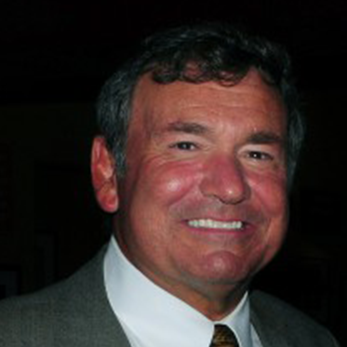 EMPLOYEES ARE VALUED
Covelli Enterprises works to promote staffers to managers, if they are interested, and also ensures that employees are well-trained.
Another critical component of the Covelli management practice is to invest a great deal in employee training. "We have found that our people really value what they learn. Look at me, I am still using what I learned 40-plus years ago as a McDonald's employee. Plus, it enables them to perform their jobs confidently and to enjoy their work more," Covelli said.
Covelli also works to ensure that all restaurants are properly staffed so that no workers have too much to do and become exhausted. "We always want to do the right thing for our employees and I think we have succeeded with that," Sam Covelli said. "We encourage our employees to always be telling us how we can improve."
Covelli said some of the best ideas for changes or improvements originate with employees.
"They're closest to the customers and to our products and we really value what they have to say," Sam Covelli said.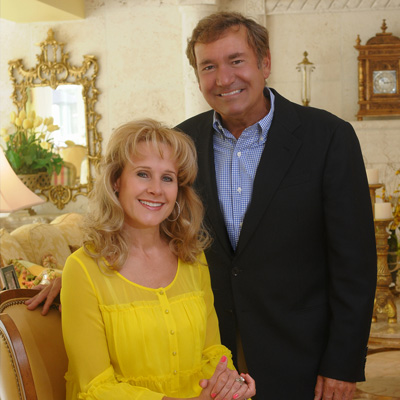 THE MAHONING VALLEY
The Mahoning Valley has always occupied a special place in Sam Covelli's heart. It's his home and the place where he and Caryn raised their children and the town where he learned the most important lessons of his life.
When the Valley fell on hard times in the late 1970s because of the collapse of the steel industry, Sam Covelli said he vowed then that he would work to create a business that would help employ people and that wouldn't close down one day and throw thousands out of work.
"It was so painful to see your friends' parents lose their jobs all of a sudden. These were people who were hard-working, dignified people and no one saw this coming. This stuck with me," Covelli said.
COVELLI CENTRE
In addition to creating a company that could employ so many people, including more than 2,000 in the Mahoning Valley, he said he also looks for other ways of giving back in the Valley.
When the opportunity for naming rights of the downtown Youngstown civic center materialized in 2010, he said he was thrilled to be able to help support the large downtown facility that is playing a significant role in bringing people back to the city.
AWARDS BELONG TO OTHERS
Sam Covelli has received numerous awards, but he said he doesn't like to focus on them because the awards really should be shared with his employees and his family. "They are who have enabled me and our company to receive recognition," he said. "I accept them because I know that they help bring positive recognition to the work that all of us do."
Sam Covelli said the recognition that matters most to him is the approval of his family, of course, but his customers and staff members. "They're the ones who have helped us to get where we are," he said.