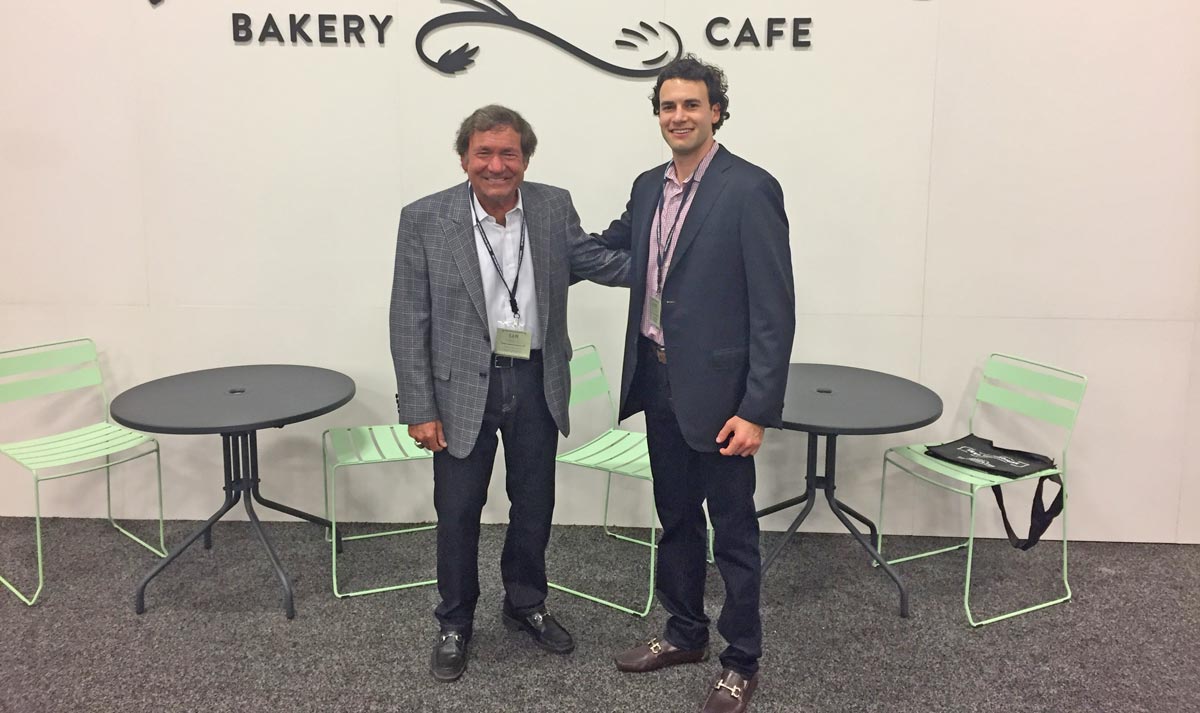 It's been a little while since I last shared some of my personal thoughts with you all. We have had many exciting things happen within our company over the course of this year! We began a wave of new store openings in our home state of Ohio, and we acquired several new cafes in Tennessee! We just keep growing! These are the things that make me really excited for the future of our company.
Speaking of future… I have even more to look forward to this year with the expected birth of my very first grandchild. My wife Caryn and I cannot contain our excitement nor can we wait to shower our future grandson with so much love and attention!
This past Sunday was Father's Day, and I couldn't help but think of my own father and all the wisdom, energy, and passion he put forth in all aspects of his life. He was such an incredible businessman that I was fortunate enough to learn from. He was even more incredible a father, husband, and grandfather to our entire family. With his dedication and commitment to others, he was not only the foundation of Covelli Enterprises while he was alive, he was the foundation of our family.
That's the kind of man I strive to be day-in and day-out to make him proud and honor his legacy. That's the kind of people my wife and I have raised our children to be. I am eager to watch my son holding his very own son in his arms in just a few short months. What a special moment that will be.
So, while I use Father's Day as an excuse to look back, reminisce, and even long for the past – just another moment to spend with my dad – I also use it as a reminder of all the exciting things to come. Our family, both on the business side of things and on the personal side, continues to grow in ways I think my dad could have only dreamed of.
God bless all the dedicated fathers and grandfathers out there. Happy Father's Day to all!
–Sam
https://www.covelli.com/wp-content/uploads/2018/06/fathers-day-1140x570.jpg
570
1140
Sam Covelli
https://www.covelli.com/wp-content/uploads/2016/01/Covelli-Enterprises_small_white.png
Sam Covelli
2018-06-19 22:54:24
2018-06-20 10:54:31
Father's Day Reflections