30 Sep

PINK RIBBON BAGEL CAMPAIGN MEANS IMPROVED BREAST CANCER OUTCOMES WITH $6 MILLION RAISED SINCE 2010
PINK RIBBON BAGEL CAMPAIGN MEANS IMPROVED BREAST CANCER OUTCOMES WITH $6 MILLION RAISED SINCE 2010
Posted in COMMUNITY WORK, FEATURED, OUR RESTAURANTS on September 30, 2018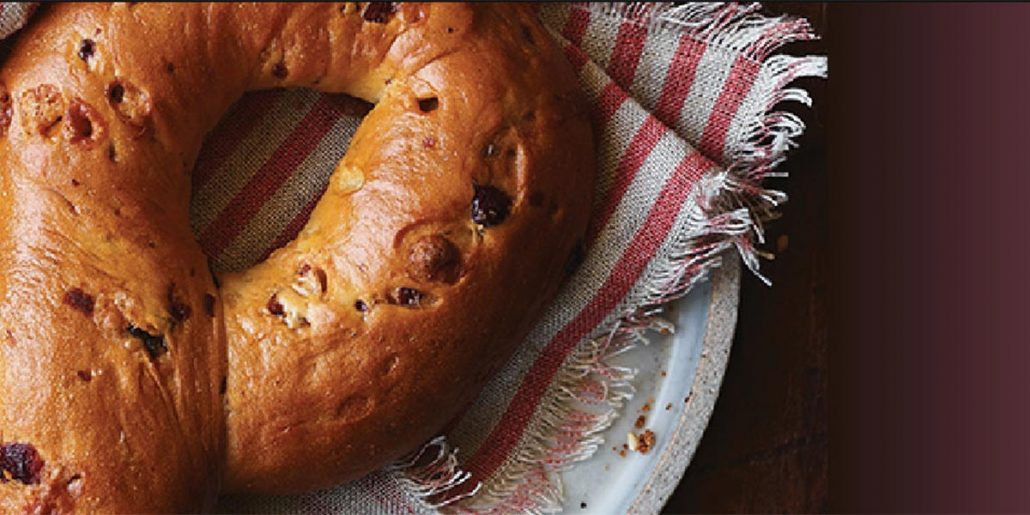 Every October in honor of Breast Cancer Awareness month Covelli Enterprises launches its Pink Ribbon Bagel campaign, selling special ribbon shaped cherry vanilla bagels to benefit local breast cancer organizations. Since 2010, Covelli Enterprises has raised more than $6 million to support breast cancer organizations and programs in the areas its serves.
Through this special once-a-year campaign, a portion of the proceeds from the sale of all Pink Ribbon Bagels is donated to support various breast cancer causes including Cleveland Clinic, Linked by Pink, Joanie Abdu Comprehensive Breast Care Center, Pink Ribbon Girls, The James Cancer Hospital, Miami Valley Hospital, Earlier.org, Palmetto Health Foundation, Roper St. Francis Foundation, St. Joseph's/Candler Foundation and Mary Telfair Women's Hospital and Augusta University Georgia Cancer Center.
Funds donated to these organizations, among others throughout the years, have been used to open new comprehensive breast cancer facilities, purchase mobile mammography units, support education and outreach programs, and provide transportation and assistance for those undergoing treatment. In other words, these funds have been used to support organizations and programs that are having positive affects on breast cancer outcomes in the communities where Covelli owns restaurants and beyond.
"There's no better feeling than knowing our restaurants, our people, and our products are making a difference in the lives of others," said Sam Covelli, Owner/Operator of Covelli Enterprises. "The Pink Ribbon Bagel campaign is one way we are continuing the promise to give back to those who need it most within the communities we serve, and over the years we've been able to make real, life-saving impacts with the dollars raised from these bagels. We are very proud of that."
The Pink Ribbon Bagel, shaped in the form of the iconic pink ribbon, features cherry chips, dried cherries and cranberries, vanilla, honey, and brown sugar, and is baked fresh each morning by Panera's bakers at each bakery-cafe. One of Panera Bread's first franchisees, a breast cancer survivor, developed the Pink Ribbon Bagel in 2001 as a way to help support breast cancer research.
Panera Bread is encouraging customers to take a photo with their Pink Ribbon Bagels to share their support for the cause on social media using #morethandough. The cafes are accepting pre-orders for bagels at www.covelli.com/gopink.
Funds will also be collected for breast cancer partner organizations at the Covelli Cares Community Breadbox canisters located at registers during the month of October.