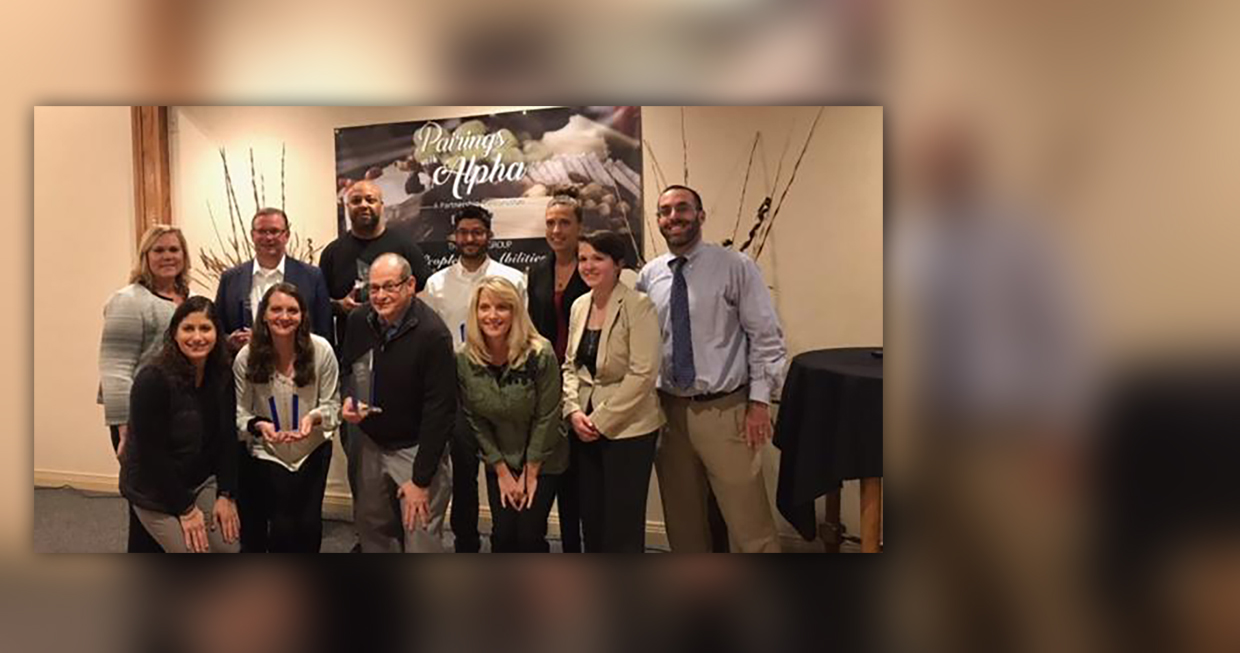 22 Oct

Panera Bread in Central Ohio Recognized as Community Employer of the Year
Panera Bread in Central Ohio Recognized as Community Employer of the Year
Posted in FEATURED, OUR RESTAURANTS on October 22, 2019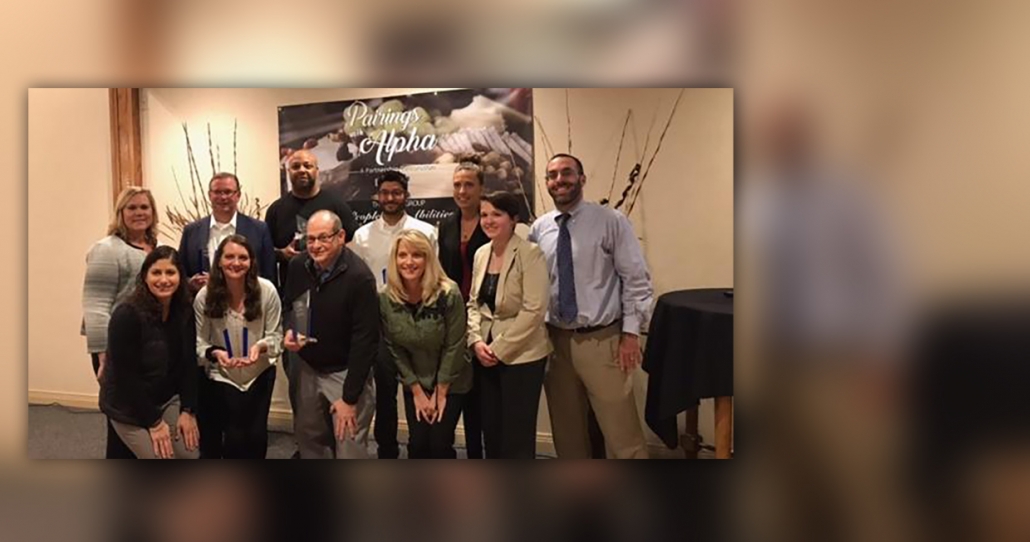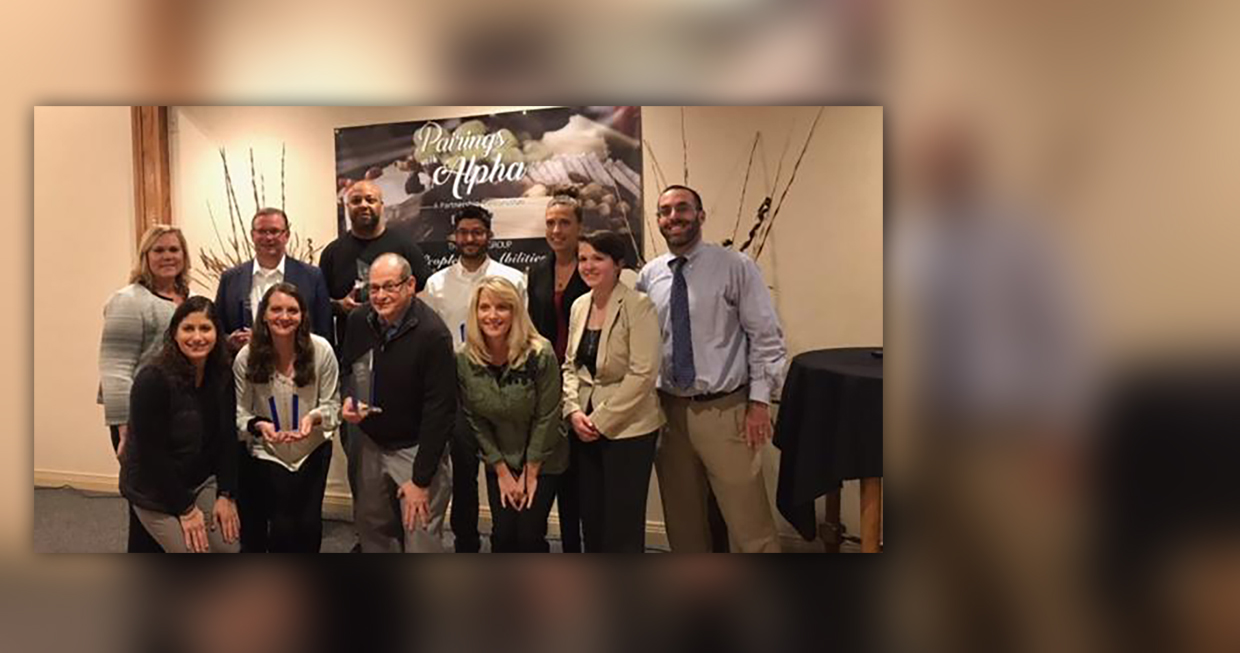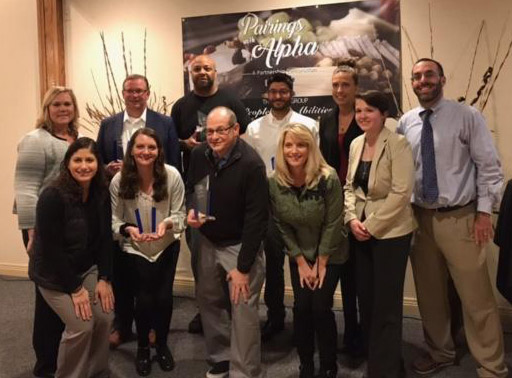 Tabbi Erb is serious about her job at the Maxtown Panera in Westerville, Ohio. She stays busy excelling at her cleaning duties and making lattes for customers. She loves her job at Panera for more than the typical reasons like working for one of the nation's most popular fast-casual food brands and coming home without smelling like french fries. 
Tabbi came to Panera through a partnership with Alpha Group, a Central Ohio nonprofit organization that provides employment, rehabilitation, and support services to individuals with high functioning disabilities – or rather unique ABILITIES. To Tabbi, her job at Panera means being a valued member of a team and being an independent and contributing member of the community as a whole.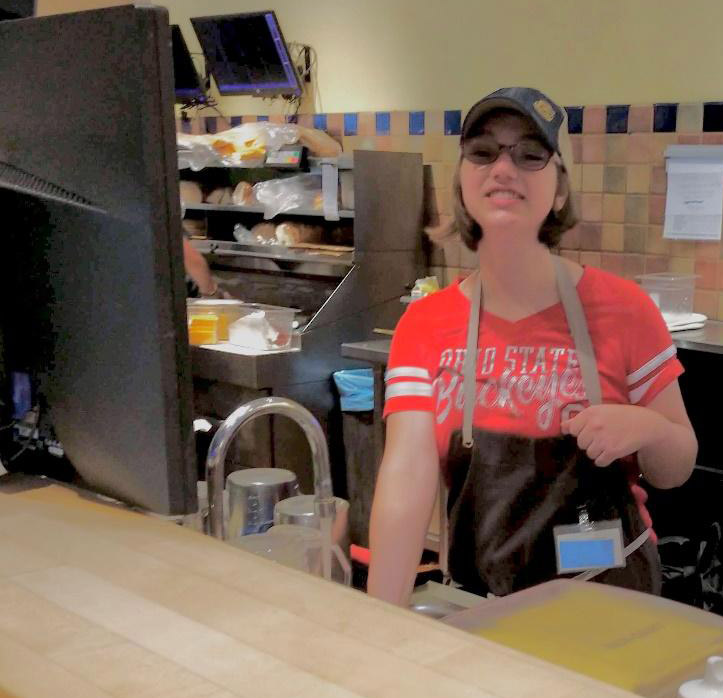 On Wednesday, October 16, Covelli Enterprises/Panera Bread was recognized as Alpha Group Community Pairings Employer of the Year.  This award is presented to employers who go above and beyond in helping their clients – referred to as 'consumers' – obtain meaningful, competitive, and supportive employment.  According to Matt Green, a vocational specialist with Alpha Group, the decision to nominate Panera for this award was unanimous among its committee members. 
"[Panera] has been so great in working with and supporting our consumers as well as partaking in our job fairs. It's a great partnership, and Clare and Mindy are such wonderful, caring people," said Green. 
Panera's Central Ohio Recruiters Clare Huddy and Mindy Riley, to whom Green is referring, accepted the award on behalf of the company. They initiated and have fostered the relationship with Alpha Group by attending job fairs and working closely with job coaches for each consumer that has been hired to be able to ensure a good fit for both the employee and the cafe they serve.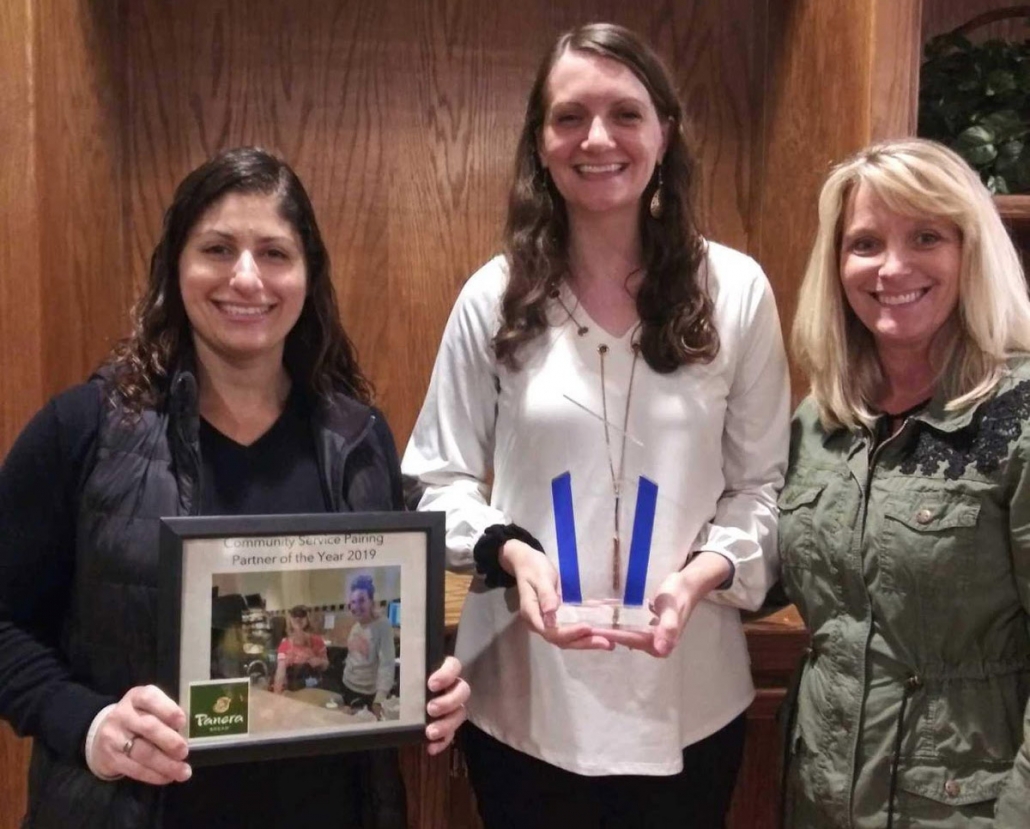 And it isn't always a perfect fit from the start. 
Green explained that often they will place a consumer in one position within the cafe and then they have to be moved to another area until they find what works for that person's skill set. 
"We started one individual on the sandwich line and it ended up being too fast-paced. We moved him to the dining room, and now he's a rock star. It meant so much that the manager didn't give up," said Green. 
That, he said, beyond the active attendance at job fairs, is the main reason for Panera receiving the award. 
"Panera has been absolutely phenomenal. They go above and beyond to give everyone their fair chance. They work to make it successful, and continue to find solutions until it clicks." 
That's exactly what happened with Tabbi. The General Manager at our Maxtown Panera, Jaclyn Craddock, admits there was an adjustment period after she was hired where she had to be accompanied by an Alpha Group job coach for six weeks. After time, though, Tabbi began to flourish independently in her job. She is now always finding ways to be productive in the cafe as well as ways to make people around her smile. 
"She is always in a great mood," Craddock said. "She creates a more positive work environment for her coworkers and the customers."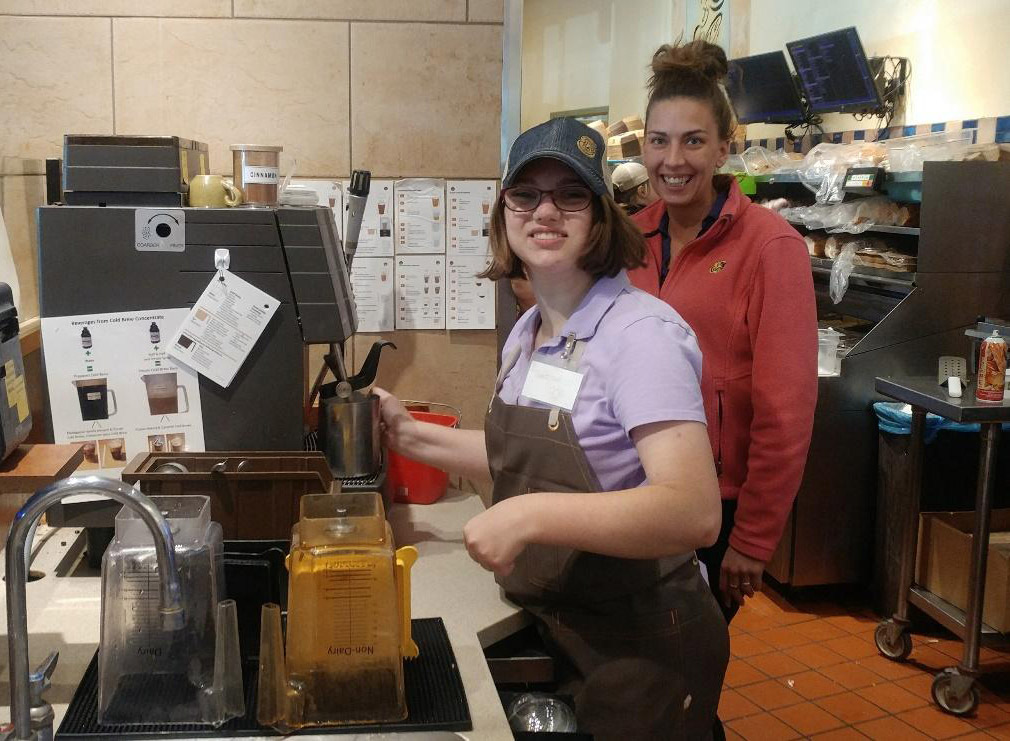 According to Alpha Group job coaches, Panera managers have been accommodating with varying skill levels and finding things consumers are able to do, providing different positions to try out within the company, flexible schedules, and opportunities to move up.
That growth potential was something that was particularly important to another individual who works at our Sunbury, Ohio Panera. He had previously held a position collecting carts for a local grocery store chain. He knew he could handle more and longed for work that had potential for advancement and a place where he felt like the work he was doing mattered. When he found his position at Panera, he found a place that cared about his development and considered him a trusted and valued member of the team. The cafe invested in his success.
Green said, "Panera employees and managers don't treat our consumers differently. They don't talk down to them. They treat them like everybody else. They just get it." 
The benefit to the partnership isn't just one-sided. According to Clare Huddy, working with Alpha Group has helped fill important and unique needs within the Panera cafes and also helps the company demonstrate its core values.
Huddy said, "We have been able to bring more diversity to our workplace through hiring some amazing individuals with unique gifts and abilities. At Covelli Enterprises, we are always looking for ways to make our customers smile and let each and every person know they are valued and respected. Alpha Group has helped us achieve this by introducing us to individuals that boost employee and customer morale, and represent an important part of our customer population." 
Alpha Group currently serves about 130 consumers in Delaware, Franklin, and the surrounding counties helping them find real-life employment, develop interview skills, build relationships, and become independent participants in the workforce. Covelli Enterprises is the proud recipient of Alpha Group's Community Pairings Employer of the Year Award, and is grateful to employees like Tabbi for their hard work and contribution to our company. 
To inquire about job opportunities with Panera Bread, an equal opportunity employer, visit panerabread.jobs.