If you ask people what makes our mac and cheese special, they may say it's the taste of the creamy Vermont white cheddar or the delicate texture of the pasta shells or maybe the fact that is made with all clean ingredients. No matter what they say, the bottom line is: our mac and cheese is special because it's comfort food. It's food that is easy to eat. It's food that makes you feel warm and happy inside. It's food that can turn around a bad day. It's food that is loved by small children and adults alike.
And this comfort food of ours is what connected us to one very incredible young lady named Lauren Hill, a high school basketball player who caught the attention of national media several years ago when she was diagnosed with DIPG, a rare form of pediatric brain cancer. Lauren wanted nothing more than to play her favorite sport for the college she was accepted to. Despite the progression of her tumor and a terminal prognosis, Lauren stepped out on the court in late 2014 to play for Mount St. Joseph in Cincinnati in one of the most memorable college sporting events of all time. And while Lauren unfortunately passed away in the spring of 2015, her memory lives on through the work of The Cure Starts Now, an organization that funds research to find the 'homerun cure' that Lauren dreamed of. It's an organization we now proudly support, all because Lauren loved our Panera mac and cheese so much.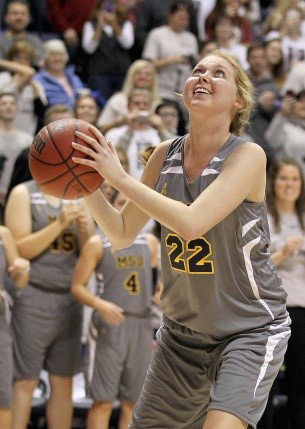 Lauren's very public battle brought a level of awareness that didn't exist previously for DIPG, or Diffuse Intrinsic Pontine Glioma, a type of brain cancer typically found in young children and characterized as an aggressive tumor in the "control center" of the brain. As the tumor grows it affects motor skills and mobility, nerves, speech, and body function, including swallowing. Toward the end as her condition worsened, our mac and cheese became one of the only things Lauren was still able to eat and one of the only things she really enjoyed eating.
This story, however, is not about mac and cheese. And it's not even about Lauren. To put it in the words of Lauren's mother, Lisa Hill, it's about all the little faces behind Lauren's.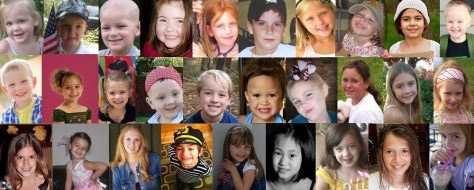 Lisa, who has now dedicated her life to working for The Cure Starts Now, said, "We all think we know pediatric cancer. You walk past the posters and see the little bald heads. You acknowledge it briefly and think to yourself, 'thank God my kids are healthy,' and you move on."
Lisa explained that there's a lot more complexity to the issue of DIPG and pediatric brain cancer, especially how severely underfunded the research is. Only 4% of ALL cancer research funding goes to pediatric cancers. That 4% spread across ALL forms of pediatric cancer, in Lisa's opinion, doesn't go far enough.
DIPG only has a 10% long term survival rate. Even more startling, "long term survivor" is considered any child living just two years beyond diagnosis. And while Lauren lived to see her 19th birthday, most of the children with DIPG are between the ages of 5 and 10. This tumor's main treatment still continues to be radiation and steroids which temporarily shrinks the tumor, but eventually it starts to regrow. To date, there isn't even a drug that has helped to extend life expectancy for these children.
"As a parent, all you want to do is see your kids grow up. I was very blessed to have had [Lauren] for 19 years. I got to see the woman that she would have been," Lisa said. "But so many parents, whose children have DIPG, won't have that same opportunity."
To put it in Lisa's terms, as far as research funding goes we currently care about our adults 96% more than we care about our kids.
Lauren, who her mom describes as a quiet leader, was forced into the spotlight when her inspirational story went viral. Lauren embraced her role as the voice for DIPG… even when she was struggling to walk, talk and eat. She continued fighting until the end for all the other kids. She became the most recognizable face of pediatric cancer and remains that today.
And Lauren's influence has made a big difference.
Because of Lauren's efforts, The Cure Starts Now has grown in chapters as well as research funded. In 2015, the organization had raised a total of $6.7 million in research funding over its 8 years of existence. $2 million of that was in Lauren's honor. Lisa said, "One day the realization hit me that Lauren had raised one third of all donations over the lifetime of the charity in just a 14-month period. It was so hard for me to believe she had that much of an impact."
In 2017, the organization reached $10.1 million in research funded, $2.3 million of that raised in Lauren's name alone.
Lisa said The Cure Starts Now is unique because it has very little operating costs – dedicating 100% of all donations directly to research. She said, "We are very serious about finding a cure."
In late 2017, Panera Bread presented a check for just over $6,500 to Lisa Hill and The Cure Starts Now during halftime at the annual Lauren Hill Tipoff Classic held at Xavier University. These funds were raised through collection canisters at the registers of our 22 bakery-cafés in the Greater Cincinnati area.
Of the donation from Panera Bread, Lisa said, "I appreciate Panera and their partnership to help us with research. Any partnership that we can make and sustain with an organization to fund research moving forward is huge. It's not just about having an event. It's about getting companies and corporations vested in finding a cure for cancer. That's a huge dynamic for us to fund as much research as possible. The faster we can do the research, the faster we get a better outcome for the kids and a cure."
Lisa said the best way to honor Lauren's memory is to continue to give. Lauren didn't want the donations to end with her life. She didn't want her famous basketball game to be the end of people caring or donating to DIPG research.
In a very emotional final interview before she died, Lauren said, "[This] is not a happy story. But you can turn it into a happy story." She continued, "I go to bed every night thinking to myself, 'What am I here for, what am I here for, what am I here for'… and keep reminding myself that I'm here not for me. I'm here for everybody else."
Lauren needed to know the funding for finding a cure would continue on. There's still not a cure – there are other children dying. Lauren was fighting for those other kids. All those other little faces.
She also wanted to be clear that cancer didn't win. And it never will.
Lisa, who has two other children, Nathan, 20 and Erin, 17, said, "You don't love anyone like you love your kids. There are certain levels of love. And your love for your child is the greatest love."
Lauren would have been 22 this year and getting ready to graduate from Mount St. Joseph.
Lauren bravely embraced her role as the voice for all children with DIPG. She demonstrated an inner strength that is pervasive throughout Lauren's entire family, but incredibly evident in her mother Lisa, and the way she continues to carry out Lauren's mission day in and day out.
"My job can be emotionally challenging at times, but also very rewarding in supporting other families," Lisa said.  "I often will watch a Lauren video to remind me, to boost me up and give me strength.  I'm not sure which one of us had more or who fed who when it came to strength. Less often I find the videos as sad. When I watch them, I get to see her face, hear her words, see her smile and she gives me a reminder that the war on DIPG is not over and battles still need to be fought to find a cure for these kids. [Lauren] gives me the strength to continue fighting and raising research funding and awareness in her honor and the honor of all the other kids fallen to DIPG. To now be her voice that has been forever silenced."
To support The Cure Starts Now and Lauren's fight to find a cure, visit layupforlauren.org and look for more ways to support the cause at your Cincinnati Panera Bread cafés in 2018, including a late-summer fundraiser featuring (what else, but) Lauren's favorite – our deliciously comforting mac and cheese.
https://www.covelli.com/wp-content/uploads/2018/01/little-faces-homepage-1140x570.png
570
1140
Ricky Darbey
https://www.covelli.com/wp-content/uploads/2016/01/Covelli-Enterprises_small_white.png
Ricky Darbey
2018-01-11 01:05:04
2018-01-12 00:24:20
All the little faces…