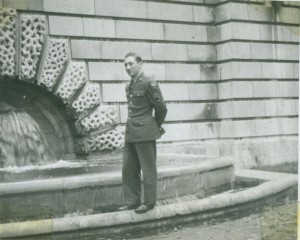 In 1959, when the late Al Covelli Sr. founded Covelli Enterprises and opened his first McDonald's restaurant, he could never have envisioned how the company would grow over the next nearly 60 years. Now the single largest franchisee of Panera Bread with more than 315 locations, Covelli Enterprises has become one of the biggest restaurant franchisees in the nation, employing more than 35,000 people in eight states. The business has changed a lot since the fifties, but one thing has remained the same. It's a family company through and through.
Al Covelli Sr. raised his son Sam in the business. Al had started with a small open-air market selling produce and eventually made enough money selling potatoes to McDonald's that he was able to purchase a location of his own. He did so in Warren, Ohio, which remains both the headquarters and home of Covelli Enterprises and the Covelli family. Al rooted in Sam his simple philosophy of success: do what's right for the customer and the community.
And that humble way of thinking and operating is still at the core of Covelli Enterprises today, now run by Sam Covelli. You will see Sam inside his cafes daily talking to customers and even clearing their plates. His company donates more than $32 million to charities and hunger relief organizations annually.
Sam and his wife Caryn have raised their children in the business the same way Al raised Sam. All three of Sam's children, Candace, Albert and Danielle, had their first jobs inside Covelli restaurants as hostesses at O'Charley's or dishwashers or sandwich line workers at Panera. All three are grown now and hold positions within the company ranging from operations to marketing, Albert working in the Central Ohio region and Candace and Danielle working in the South Carolina/Georgia market.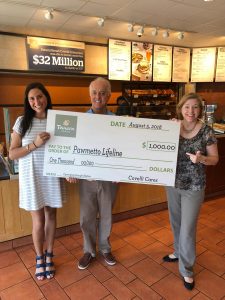 Danielle Covelli, the youngest of the Covelli third generation, said, "I feel honored and humbled to carry on the legacy of a company that not only makes hard work and success a priority, but also giving back to the communities that we serve.  This is something that my father and grandfather always saw as their duty and something that has been ingrained in my brother, sister, and I as we continue in our company roles."
Sam's sister, Annette, along with her husband Gavin Ford and son Kevin Ricci also operate Panera cafes in Tampa, Orlando and the East Coast of Florida. Kevin, who serves as Director of Operations for this region, was extremely close with his grandfather Al and continues the same legacy in the markets where he oversees operations.
As the business expands into new markets and evolves to take on new challenges, it's both comforting and refreshing to know that the simple philosophies that helped make Covelli Enterprises what it is today will always guide the company compass. The Covelli family tradition of excellence through hard work and giving back continues on in the third generation with the same strength and fervor as it started so many years ago and will stay at the foundation of the company for years to come.
https://www.covelli.com/wp-content/uploads/2019/01/office-now-.jpg
480
960
Ricky Darbey
https://www.covelli.com/wp-content/uploads/2016/01/Covelli-Enterprises_small_white.png
Ricky Darbey
2019-01-16 13:15:58
2019-01-17 13:23:51
Covelli Enterprises' Third Generation: A Family Business Through and Through