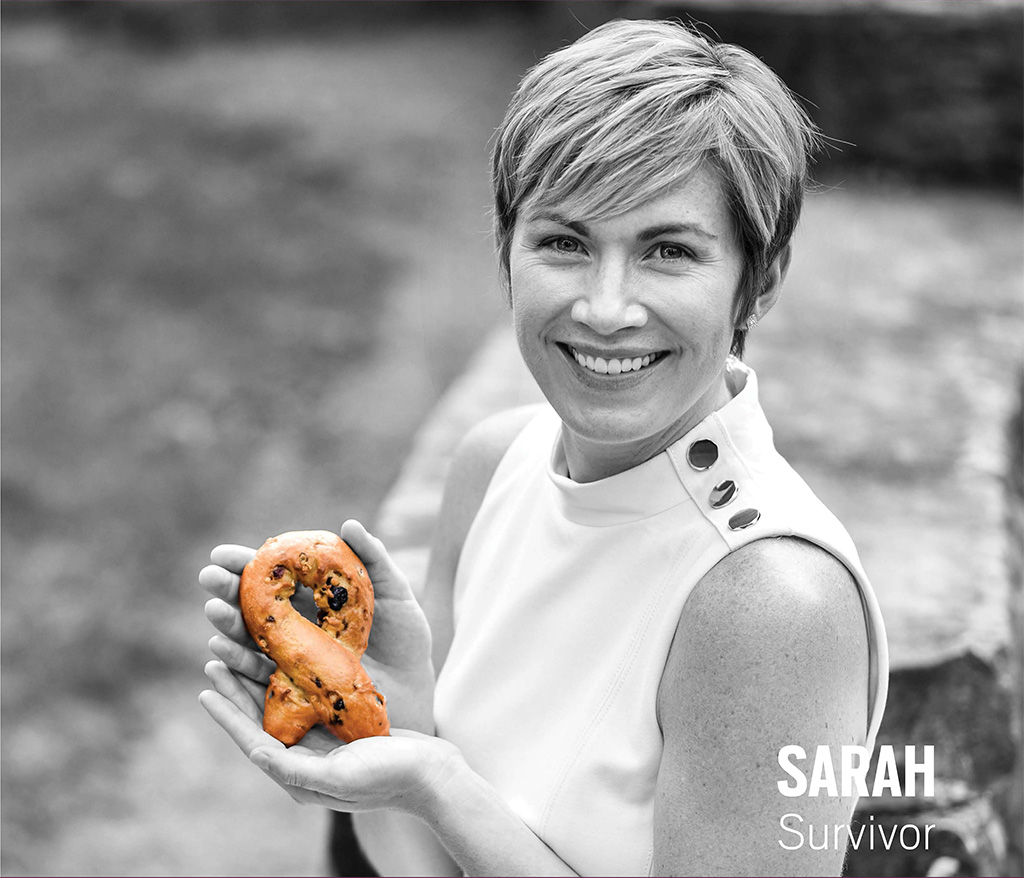 The original article can be found here:
click here to see the original web article.
Pratt Like many new moms, Sarah Cawley, a 32-year-old physician assistant from Medina, chose to breast-feed her babies. While breastfeeding her second daughter, Sarah noticed a lump in her breast and scheduled a doctor's appointment. The lump turned out to be a milk cyst, but she was encouraged to schedule another visit once she completed breastfeeding.
At Sarah's next appointment, Debra Pratt, MD, medical director of the Breast Health Center at Fairview Hospital, discovered another lump. Dr. Pratt strongly encouraged Sarah to return for follow-up to monitor this mass. At this point in her young life, Sarah was extremely busy raising two daughters, one with special needs, and working and running a home. She thought the last thing she had time for was her own health, but, thanks to Dr. Pratt's recommendation, Sarah kept her appointment.
When the lump was shown to grow, Dr. Pratt scheduled an excisional biopsy. The results were shocking. Sarah was diagnosed with Stage II invasive ductal carcinoma. Although Sarah's mass was not large in size, the cancer had spread to her lymph nodes. "Sarah's small tumor reinforces the importance of getting checked when a mass is detected, regardless of size," says Dr. Pratt.
Although scared and overwhelmed, Sarah remained positive. "I was grateful that Dr. Pratt was persistent about monitoring the lump," she says. Two weeks after diagnosis, Sarah underwent a modified radical mastectomy.
"Dr. Abraham genuinely cares for his patients, not just the cancer piece, but the whole person — he was born to do this." – Sarah Cawley
"Because breast cancer is rare in young women, they will often overlook symptoms," says Dr. Pratt. "Sarah did exactly what she needed to do by following up and concentrating on treatment, first through surgery and then with chemotherapy and radiation therapy."
Sarah researched many resources and learned that the breast programs at Fairview Hospital and Cleveland Clinic work in conjunction to provide for an individual's needs. After surgery she continued her treatments at main campus.
"Young women with breast cancer have unique needs," says Jame Abraham, MD, director of the Cleveland Clinic Breast Oncology Program. "For women under the age of 50, there may be additional concerns, such as genetic risk factors and fertility issues. This is why we developed an expert team and program around the specific needs of younger women with breast cancer."
The Young Women's Breast Cancer Program features a multidisciplinary team that works with each patient to determine the best course of treatment to address concerns on overall health for the future.
While there is a team approach to Sarah's care, Dr. Abraham manages the entire systemic treatment plan, and the two have formed a special bond.
"Dr. Abraham genuinely cares for his patients, not just the cancer piece, but the whole person — he was born to do this," Sarah says.
Not long after the surgery, she began six cycles of chemotherapy and 25 radiation treatments, and she enrolled in a clinical trial. "By participating in this clinical trial, Sarah is not only helping herself, but she has elected to help others," says Dr. Abraham.
On the first day of her chemotherapy, a social worker handed Sarah a care package that consisted of a quilt, a book and a card. A previous breast cancer patient had left this package and requested that it be given to the "next young woman who was ready to fight!"
Sarah was so inspired that she searched social media to find this patient (Laura, age 33), and they forged a special friendship. Months later, learning that Laura's cancer had returned, the two met for the first time at Cleveland Clinic, where Sarah returned the care package to Laura for her next phase of treatments.
Sarah is still receiving treatments, and she credits the help of a special friend, her compassionate husband and her faith for providing her with the strength she needs to navigate through this journey.
According to Debra Pratt, MD, many young women experience breast cancer symptoms, but may ignore because they don't consider themselves at risk. Contact your doctor if you experience any of the following symptoms:

Any type of lump or mass
Nipple discharge
Breast pain that is different from menstrual or hormonal pain — often this pain is specific to one area that does not radiate to other areas in the breast

To schedule an appointment with a Cleveland Clinic cancer specialist call 216.444.HOPE.
https://www.covelli.com/wp-content/uploads/2015/10/Sara-Survivor-1.jpg
878
1024
samiam
https://www.covelli.com/wp-content/uploads/2016/01/Covelli-Enterprises_small_white.png
samiam
2015-10-20 15:30:29
2016-01-15 02:00:47
Young Medina mom finds lump while breastfeeding