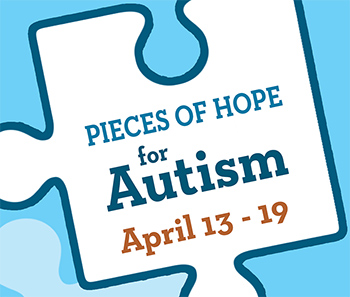 Sam Covelli, chief executive officer of Covelli Enterprises, has created a culture of giving for his Warren, Ohio company.
In addition to ranking as the world's largest franchisee of Panera Bread restaurants, Covelli Enterprises has also become a major player in the philanthropic communities where it owns cafes, each year giving and raising more than $23 million in food and cash to non-profit organizations.
The giving takes numerous different forms, but is always targeted to help meet the needs of people in the communities where it operates its Panera Bread cafes, O'Charley's Restaurants or Dairy Queen stores.
Some of the giving will be cash contributions directly from Covelli Enterprises. In 2014, for instance, the company donated about $2 million to various non-profits. And its 2015 giving is on-track to exceed 2014.
Other donations come in the form of Panera food and in 2014, Covelli Enterprises donated $20 million in food to non-profits, including many community food pantries.
Covelli has directed all of his bakers to prepare more food every day than what will be sold. "I do this so that each restaurant will have food to donate to help those who are hungry," Coveli said.
He feels strongly about partnering with organizations to assist with fundraising initiatives.
In addition to its giving of food and money, Covelli Enterprises also works to become a good corporate citizen in its various communities.
For instance, Covelli Enterprises has developed a staffing plan where each of its eight markets has a marketing director, and sometimes an assistant marketing director, to work closely with community and non-profit leaders to help identify needs and find ways Covelli can help.
Covelli Enterprises also accepts requests for monetary or food donations through this website.
Sam Covelli said the giving is as much a part of Covelli Enterprises operation as the bread it bakes. "I feel so grateful to have been able to help build a company that has enjoyed incredible success. I feel strongly that it is our obligation to give back as much as we can," he said. "That's just part of who we are."
More detailed descriptions of the Covelli Enterprises' various giving programs and plans are below.
Panera Bread Box
Covelli Enterprises places boxes at its registers to benefit different non-profits. Non-profits serving people in the communities where Covelli-owned Panera breads are located can apply to have their charity be chosen for the three-month–long cash campaign. All cash that is collected is then sent to the non-profit.
For more information about how to apply to have your non-profit be selected, please contact Ashlee.Mauti@covelli.com.
Non-cash donations
Covelli Enterprises has long recognized that its food can help make events special. It donates millions of dollars in free food each year to various non-profits to help them produce better events.
The donations of food or staff to help at events is part of how Covelli Enterprises works to be a good neighbor and a great corporate citizen.
To request food for your non-profit's event, please visit http://www.covelli.com/giving-back-articles/donation-requests/.
The Dough Nation Program
At the end of each day, our bakery-cafes donate all unsold bread and baked goods to local hunger relief agencies and charities.
The Dough Nation program has been a central part of the Covelli mission and critical to its core belief that people's most basic need is food.
Covelli Enterprises donated more than $20 million in food in 2014 to help feed the hungry through the Dough Nation program.
Cause Campaigns
We work with non-profit organizations in the communities we serve to create initiatives that meet people's needs and then donate a portion, or sometimes, all, of the proceeds to that organization.
For instance, we have major corporate-wide campaigns devoted to autism and breast cancer. Since 2010, we have been selling a puzzle-shaped cookie for one week in the month of April to raise funds for autism. These puzzle piece cookie sales have raised about $1 million for autism awareness. The funds stay in the local communities where they are collected and are donated to autism organizations there.
The events devoted to breast cancer, including the Pink Ribbon Bagel sales, the Panerathon and the Step Up for Stephanie event in Columbus, have raised more than $2 million.
Other common causes include animal shelters, heart organizations and hospitals. Covelli has formed strategic alliances with numerous local organizations to help raise funds for the causes they support.
Please read these stories for examples of our giving patterns and practices.
For more information, contact Ashlee.Mauti@covelli.com.
https://www.covelli.com/wp-content/uploads/2015/03/pieces-of-hope.jpg
297
350
samiam
https://www.covelli.com/wp-content/uploads/2016/01/Covelli-Enterprises_small_white.png
samiam
2015-03-27 12:10:03
2016-02-08 04:51:22
Culture of giving is essential ingredient at Covelli Enterprises