Dayton Organization Provides Practical Help to Women Battling Cancer
Angie Squires refers to Pink Ribbon Girls with a simple phrase: "A Blessing."
Pink Ribbon Girls entered Angie's life at a terribly challenging time.  It was May 2014 and the 48 year-old mother of two had just been diagnosed with breast cancer.  She was receiving life-saving but exhausting treatments for the disease when a friend connected her to Pink Ribbon Girls of Dayton.
The Pink Ribbon Girls began bringing her, her husband, and two sons meals every day and cleaning their home.
But that's not all, the organization also offered her support from peers who had faced similar challenges. "Pink Ribbon Girls provided the peer support to allow me to 'compare notes' with other survivors and to encourage and be encouraged by others. Volunteer opportunities with PRG were and are a means to 'pay it forward' and share my experiences and help others who are on this same journey," Angie said.
"I have met some amazing and courageous women and developed some lifelong friendships along the way," she said.
Pink Ribbon Girls formed in 2012 by breast cancer survivors to help Angie and others who are currently in the fight against breast and women's reproductive cancers. Sarah Gillenwater, director of marketing for Pink Ribbon Girls, said the organization wants to do more than just "talk about cancer." "We want to take on cancer. We are here to make the burden lighter. We strive to balance the fear and uncertainty that breast and women's reproductive cancers bring to individuals and families," she said.
Pink Ribbon Girls offers women and their families healthy meals, housecleaning, rides to treatment and peer support. "We want to ensure that no one travels this road alone™," Sarah said.
Pink Ribbon Girls, a non-profit, which is funded by donations from Covelli Enterprises and other businesses and individuals, provided 61,000 meals to clients and their families in 2016 and is on track to serve 75,000 in 2017. The organization works with about 175 clients each week.
The meals are prepared by executive chefs who focus on the nutrition that a cancer patient requires. The meals are flash-frozen and delivered to clients' homes. The housecleaning is performed by bonded and insured companies. Similarly, the rides that Pink Ribbon Girls provides are offered through its trained transportation specialist.
Sam Covelli of Covelli Enterprises said it is an honor to be able to support the highly professional work of Pink Ribbon Girls. "This is an organization that was formed by women who battled breast cancer. So they truly understand the needs of others battling the disease. We applaud their work," Sam said.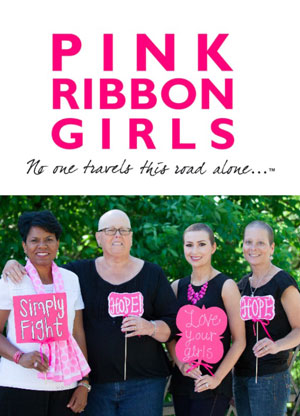 Pink Ribbon Girls began its association with Covelli Enterprises when Heather Salazar, the organization's president and chief executive officer, met Jessica Cavaliere, regional marketing director for Covelli Enterprises.
Heather remembered the meeting, "I immediately loved her passion and willingness to think outside the box.  She was on a mission to make sure our Dayton campaign was super successful.  We had brainstorming sessions and created ways to increase awareness of the campaign.  We loved partnering with Jessica and team.  The rest is history."
Jessica offered similar praise for Heather and the entire Pink Ribbon Girls team, calling the work one of the highlights of her career with Panera Bread. "Their dedication to the cause and the support from the people they serve every day in our local communities has shone through in every campaign! Looking forward to seeing what the future holds for our partnerships," she said.
Covelli Enterprise's 50+ Dayton- and Columbus-area Panera Bread cafés will raise money for Pink Ribbon Girls through its annual Pink Ribbon Bagel campaign. In Dayton, 100 percent of the proceeds on Tuesday, Oct. 24 and a portion of the proceeds from the rest of October will benefit the cause.
Round-up donations will also be collected at cash registers at the cafes throughout the month.
Covelli Enterprises has donated more than $3 million since 2010 to Pink Ribbon Girls and similar breast cancer organizations.
https://www.covelli.com/wp-content/uploads/2017/10/angie-suire-media-1280x640.jpg
640
1280
Ricky Darbey
https://www.covelli.com/wp-content/uploads/2016/01/Covelli-Enterprises_small_white.png
Ricky Darbey
2017-10-02 00:39:53
2017-10-30 00:28:35
Covelli Enterprises Proud to Be Associated With Pink Ribbon Girls