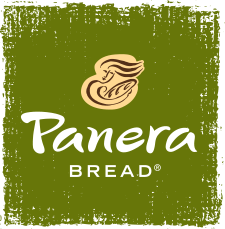 Covelli Enterprises has recognized that the best restaurants are those
staffed by people from all walks of life, ages and races.
Covelli Enterprises values diversity and is constantly working to improve its recruitment, hiring, training and promotion programs to ensure that its workforce is as diverse and inclusive as possible.
Covelli Enterprises takes its commitment to building a diverse workforce seriously and has invested significant resources into developing and implementing plans for different markets for how to recruit, retain, promote and properly manage a diverse workforce.
In some markets, Covelli Enterprises has hired people whose sole job is to help recruit diverse candidates to come and work for the company. In other markets, Covelli Enterprises has worked hard to network with key people and organizations who are helping the company attract candidates who might otherwise not apply.
What Covelli Enterprises has found is that no single program works for every market. And Covelli has also found that it's not just enough to advertise openings and wait for people to apply. Covelli is committed to wanting a workforce made up of people from all walks of life, races and ages.
And that takes work.
The company has discovered that the rewards of a diverse workforce are worth the effort!
Take, for instance, the Shadyside Pittsburgh restaurant in Pennsylvania or the Panera operation nestled in the midst of University Circle in Cleveland, Ohio. On any given day, the people who make those restaurants run range in age from 16 to 70 or beyond. Some are high school students. Some are semi-retired from their first careers and working on their next. Others are working their way through college. Some are African-American; some are white and some are Asian, Hispanic and numerous other nationalities.
They come together in what many have them have described as a "family" working as one.
And it's the same story at other Covelli-owned restaurants. At the Independence, Ohio Panera Bread, for instance, Janis says she is older than many of her co-workers, and she says she likes the inter-generational interaction.
Maia, who works at the Shadyside store in Pittsburgh and was still in high school in early 2015, said she loves being around older people.
"We all learn from each other," Maia said.