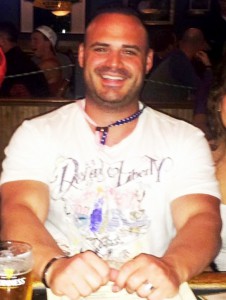 Steffon Corna was skeptical.
What could breathing do to help turn down the noise in his head and to mute his memory of what he had seen on two tours of duty as a Corpsman/medic with the U.S. Navy?
But when the email came earlier this year to his student account at Ohio State University advertising a breathing workshop for veterans, he decided that anything was worth a try.
"I had stress, anger, anxiety and angst, along with other lingering issues," he said.
Basically, he said he was suffering from the aftermath of his experiences aboard the U.S.S. Abraham Lincoln where he was once deployed to Indonesia to help with humanitarian aid in the aftermath of a tsunami.
His second deployment was in the Pacific area. "I don't think I can say much more about it than that," he said.
After eight years of military service, with his two deployments, Steffon said he needed help readjusting to life. He said he noticed how many people have little appreciation of the life-altering sacrifices service members make.
When his tours of duty ended, his world changed and he was a father of two, a full-time student and holding down a job at a hospital.
"I just left behind a whole world," he said. "To a degree, I was still living in a different place and it was so hard to change your mindset."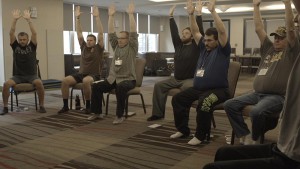 Covelli Enterprises has supported Proect Welcome Home Troops, which is helping veterans learn effective ways of coping with stress.
He said the breathing workshop, offered for veterans in Ohio through a special partnership between Covelli Enterprises and Project Welcome Home Troops, helps soldiers address the distress that some of them experience once they return to civilian life.
He completed a workshop in April and it had a profound impact on him, helping him to better deal with stress. "Breathing has a powerful effect on bringing you back to center. It helps you to stay calm and not get overwhelmed. It reminds you that you are in a safe place," he said.
Project Welcome Home Troops' program, Power Breath Meditation, is intended to give veterans tools to reduce symptoms associated with traumatic events and the stress of military service. At the same time, it helps improve their lives by allowing them to get more sleep, decrease depression and anxiety and improve their mental clarity and ability to connect and relate to family and friends.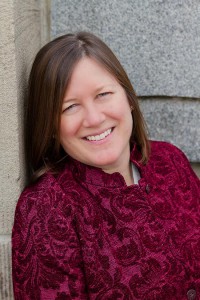 Leslye Moore, director of program development for Project Welcome Home Troops.
Leslye Moore, director of program development for Project Welcome Home Troops, said that the 10 year-old initiative is coming of age and has found good friends in Covelli Enterprises and U.S. Congressman Timothy Ryan of Niles, Ohio.
The program, which borrows concepts from yoga and meditation, helps soldiers learn to live in the present.
"Their past continually occupies real-estate in their present reality keeping them from fully living. Whether it's guilt for surviving or shame or remorse over something they did, experienced or witnessed, something is stopping some of these veterans and service members from really living," she said.
Leslye said Project Welcome Home Troops offers mind-body resiliency workshops intended to help soldiers learn to breathe in specific rhythms causing a release of stress and giving them the ability to put a fresh perspective on their service and incidents from the past in a way that helps them take hold of their life again. Coming into the workshop, most participants are skeptical and think that this is a bunch of "hippie nonsense."
"But after the first couple of days, they get it, and they leave transformed," she said.
She said many tell her at the end of the workshop, "'I feel like the person I was before I went into the service.'"
Leslye said Congressman Ryan has been supportive of the project for a few years and recommended that Covelli Enterprises adopt it as one of its charities.
In 2014, alone, Covelli-owned Panera Bread restaurants raised $55,000 that is being used to hold workshops in seven different Ohio cities for veterans. Covelli also donates food for two days of the five-day workshops and Leslye said the food helps create a bonding experience for many of the veterans.
We want people to be able to start living again and to be able to start getting a fresh perspective on their lives again," she said. Leslye said it is common for many veterans to go through the five-day training and to report that they have gotten their lives back.
"It has an effect on the brain. The breathing has a physiological effect on the brain in helping delink the strong emotions and physiological responses to experiences of stress and trauma," she said.
Stanford University in a 2014 study confirmed the link between the power breathing meditation that Welcome Home Troops practices and the alleviation of post-traumatic stress.
"We hear from veterans that they lost a part of themselves and that those parts sometimes start coming back after the course. Some veterans will start writing or doing artwork or music after the course – aspects of their creative side that may have been lost to them for a time. There is a lot of healing that happens," she said.
The breathing immediately leads to vets being able to sleep better.
She related the story of a woman who had been in the U.S. Air Force for her entire military career. She had been the victim of a military sexual trauma. She was fully of anxiety and tears the first night of the workshop and wasn't sure she could make it through. "Every single night, she was afraid to go to bed," Leslye said.
By the second day of the workshop, Leslye said she seemed a bit more relaxed – by the third day, she had released a lot.
"By the fifth day, you couldn't recognize her, she was so bright, and full of life, standing tall. She brought a sign she found during the course that read: 'It's never too late to become who you always wanted to be.'"
Leslye said she told the group that she felt so much stronger. "Her whole body language had changed very dramatically."
Leslye said that is a common story and that many veterans leave the course as different people.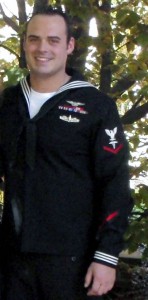 Steffon, who said he will graduate from The Ohio State University in the Spring with a degree in political science, said he plans to couple his degree with his years of medical and military experience to work for reforms for veterans, including those relating to healthcare.
"There are more desirable ways to help guide servicemen and women who are suffering with anxiety, depression, PTSD, along with many other physical and mental health issues, which are a direct correlation with their military service. They walk out of the VA with copious amount of mind benumbing medicine and that's a quick treatment but in some cases leads to other long-term problems," he said.
He said the Power Breath Workshop helped him realize that there are alternatives to the medicine for treating P.T.S.D, depression, anger, anxiety and angst.
"It's amazing the energy that can be harvest from breathing, it has such an empowering feeling, " he said.