Listen in… Hear my remarks to our restaurant managers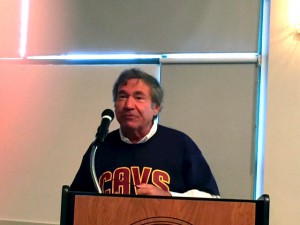 Sam Covelli Speaks to Employees
I am not the kind of person who likes to speak in front of audiences.
But I do love talking to my co-workers and recently, I was fortunate enough to be able to address about 150 of the managers of the Panera Bread, O'Charley's and Dairy Queen restaurants that are part of Covelli Enterprises.
We taped portions of the day, including my comments, and I thought I'd share some of what I said to them with you.
As you listen, I hope you will feel my excitement for how great and dedicated people, combined with the power of positive thinking, can make anything happen.